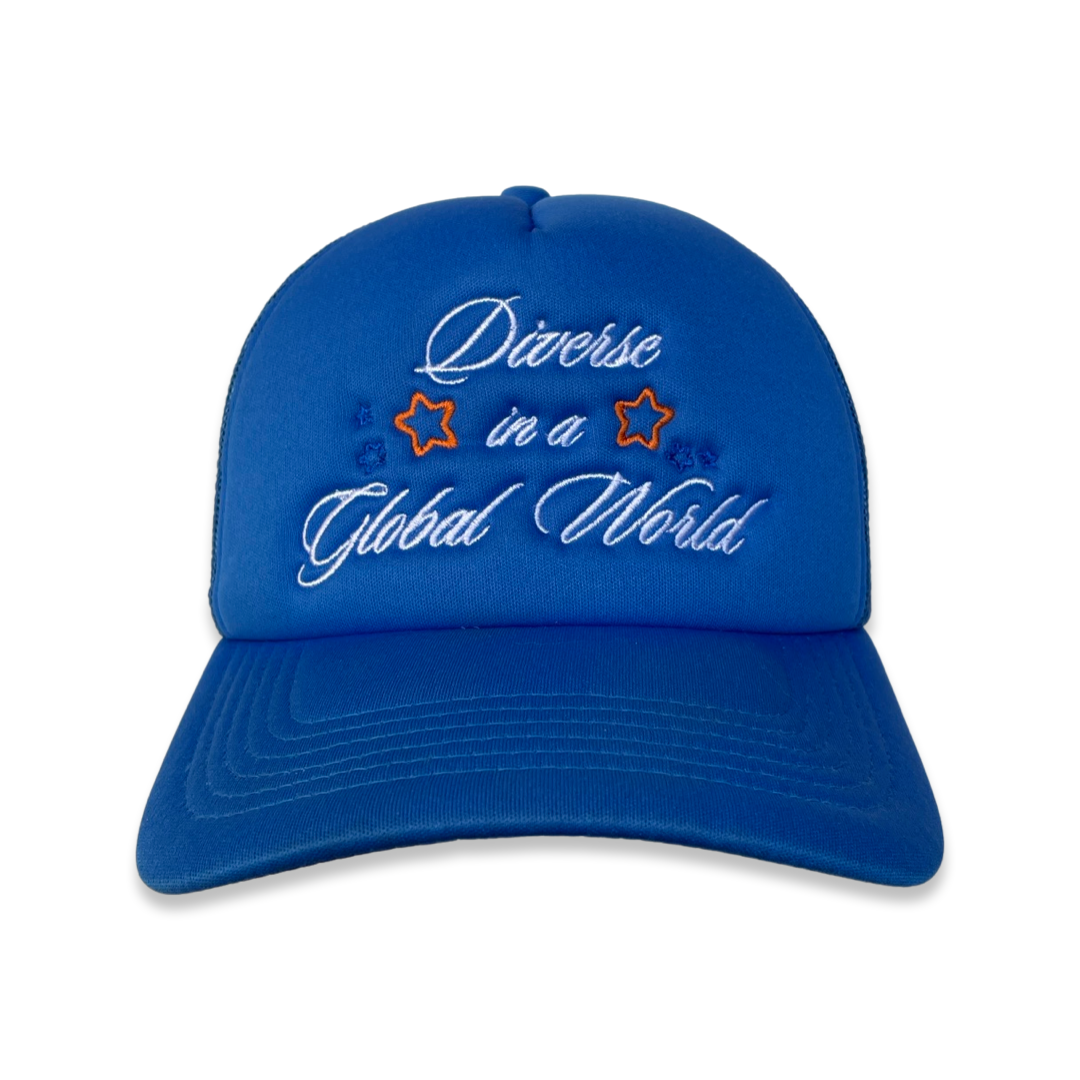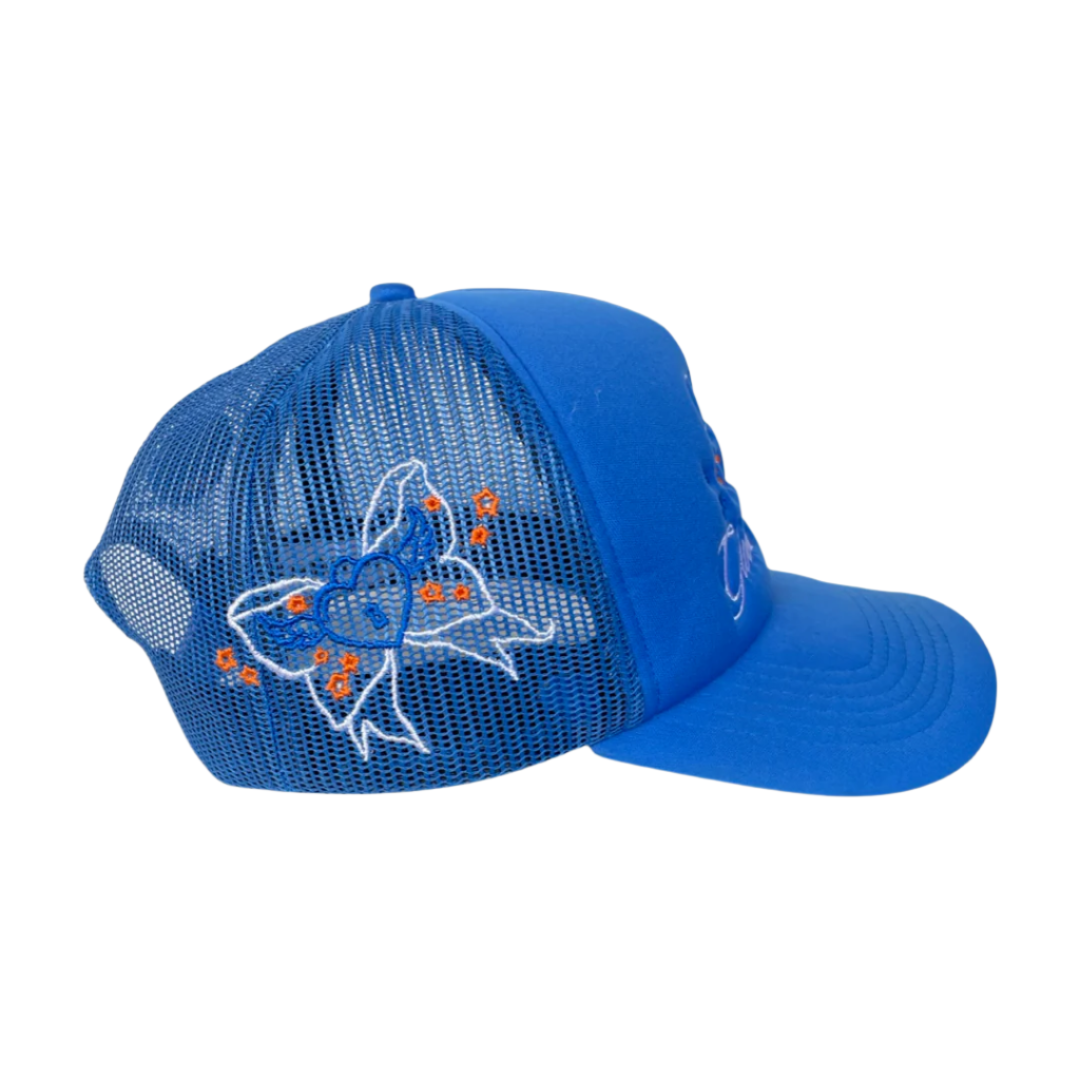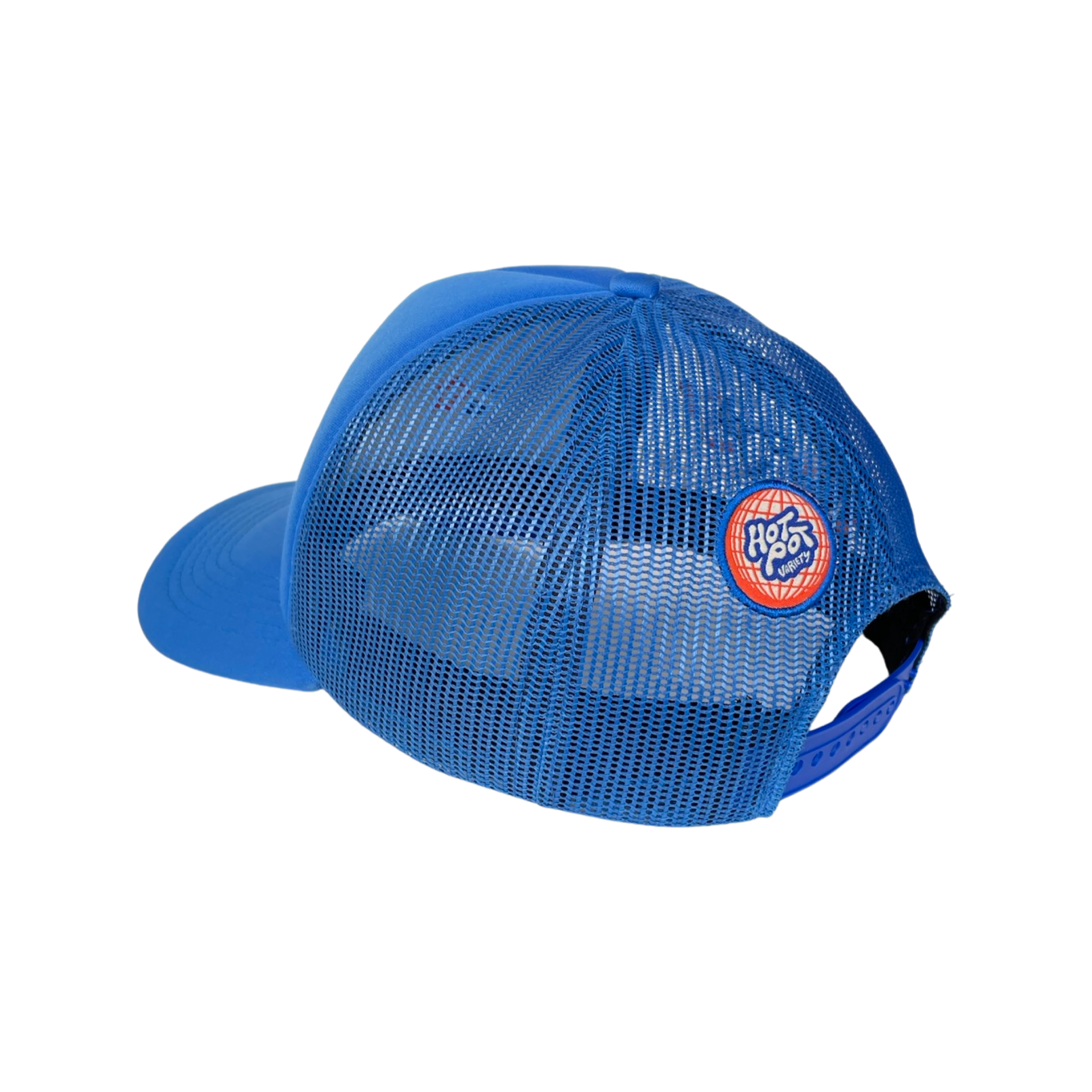 Diverse in a Global World - Blue Trucker
Tax included.
Diverse in a Global World foam trucker hat in blue. One Size. Poly foam front with mesh side and back panels.
White/Orange/Blue embroidery with a Hotpot Variety woven patch on back left exterior.
Diversity comes in all different forms. Whoever you are, wherever you are, you're one of a kind in this world.